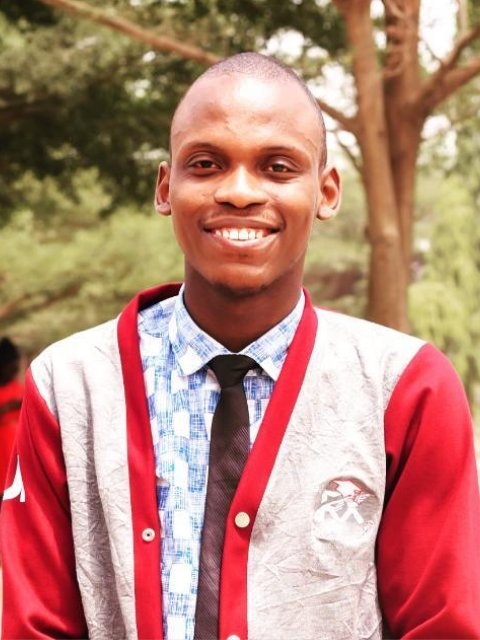 Adebisi Yusuff Adebayo
Pharmacy Student, RSTMH Student Ambassador
Yusuff Adebayo Adebisi is the RSTMH Student Ambassador at the University of Ibadan, Ibadan, Oyo State, Nigeria, and a pharmacy student at the Faculty of Pharmacy of the University. The University of Ibadan is a public research university and the oldest degree awarding institution in Nigeria that was founded in 1948. Nigeria is a country in West Africa with over 180 million population. While various reforms and strategies have been put forward in Nigeria to address the wide-ranging issues in the healthcare system, the country continues to face a double burden of infectious and non-infectious diseases. Hence, there is immense need to tackle the challenges facing Nigeria's health system as we geared towards ensuring good health and well-being for all.
Adebisi is a global health advocate and budding health systems researcher with a special interest in global public health and developmental issues affecting the global south and beyond. He is committed to advancing global health through research, innovation, and advocacy. Adebisi is the Director for Research at Global Health Focus, an organization that seeks to build critical thinkers and leaders in global health towards achieving health-related Sustainable Development Goals. He is also the Director for Research and Innovation at the African Young Leaders for Global Health. Due to his interest in public health promotion, Adebisi co-founded Pharmacostory and started an online platform, with over 80,000 members, aimed at improving public understanding of basic health issues.
As an emerging evidence-based global health leader, Adebisi is interested in driving sustainable health policies with research. Even as an undergraduate, Adebisi has published over 20 journal articles in many high impact journals including The Lancet, Journal of Global Health, BMC Conflicts and Health and BMC Global Health Research and Policy among others. He has also contributed 2 book chapters in a Global Health Casebook by Global Health Institute of Wuhan University and recently got accepted to contribute another two book chapters in a public health advocacy book by the World Federation of Public Health Associations.
Adebisi has won numerous awards to attend and present in many international conferences including 22nd Amsterdam's International AIDS Conference, World Healthcare Students Symposium in Kigali, Global Forum of Nicotine in Warsaw, Planetary Health Conference in the Gambia, and International Lassa Fever Conference in Abuja among others. His team won the 2018 Geneva's Innovate4AMR Global Competition organized by World Health Organization, Johns Hopkins University Bloomberg School of Public Health, South Centre Geneva, ReAct- Action on Antibiotic Resistance and the International Federation of Medical Students Associations. In 2019, Adebisi emerged as one of the winners of the second edition of the tobacco harm reduction scholarships by Knowledge-Action-Change London. That same year, Adebisi was nominated as pharmacy student of the year in Nigeria. In August 2020, Adebisi was awarded the joint RSTMH and National Institute of Health Research grant to conduct a study on public health responses and COVID-19 in 13 WHO-Prioritized African Countries with a focus on risk communication, surveillance, and laboratory testing capacity.
As RSTMH Student Ambassador, he is committed to raising public awareness of RSTMH's work in global health and dedicated to advancing efforts towards the achievement of global health agenda. RSTMH has also provide the opportunity for Adebisi to be a part of international efforts aimed at combatting and ending global health threats as a volunteer student ambassador. Adebisi is also passionate about youth leadership and he is committed to raising and mentoring the next generation of leaders in Africa who would contribute to the healthcare, research, and development needs of their communities. Even though global health research has since captivated his attention and interest, listening to music is one of his favourites hobbies.