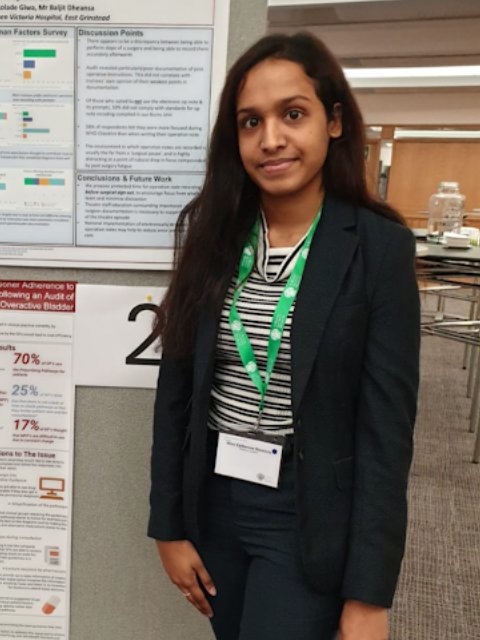 Medical Student, RSTMH Student Ambassador
I am a UK 3rd year medical student who has been passionate about working in Infectious Diseases, and Tropical Medicine, ever since the age of 16. Communicable diseases affect individuals not only physically, but are associated with social stigma, can hinder children's education and adults' career progression therefore halting entire nations' economic and social progression - infectious diseases are key to consider when working towards health and global equality.
I am grateful to be able to take my 'intercalated' year to further explore my interests in Infectious Disease, with hopes to focus on Neglected Tropical Diseases, at LSHTM which was recently ranked 3rd in the world for public health and privileged to be able to learn from pioneers and world-leaders in the field of Infectious Disease and Tropical Medicine.
Though idealistic as I am early on in my career, my ultimate goal is to specialise as an Infectious Disease doctor and work in tropical medicine research and academia, as well as in designing communicable disease control programmes, especially for Neglected Tropical Diseases.
I recently published my first first-author original research paper on influenza testing and co-authored a textbook chapter on Tuberculosis drug regimens, both opportunities arising only because of incredible senior supervisors who supported my work and allowed me credit. Last year I created and organised, with a small team, the UK's first ever National Undergraduate Conference in the field of Infectious Disease - 75 medical students attended from across the country to share knowledge and interest.
I became an RSTMH Student Ambassador because I am passionate about infectious disease and tropical medicine, and wanted to make people more aware of the amazing work, events and funding opportunities of RSTMH. I hosted a 'Tropical Disease Week' to educate students at my medical school on the importance of tropical medicine, which is underemphasised in UK curricula, with speakers from across various RSTMH committees.
Whilst spending last summer undertaking an amazing internship at the MRC LSHTM Unit in The Gambia, I stroked a live crocodile.