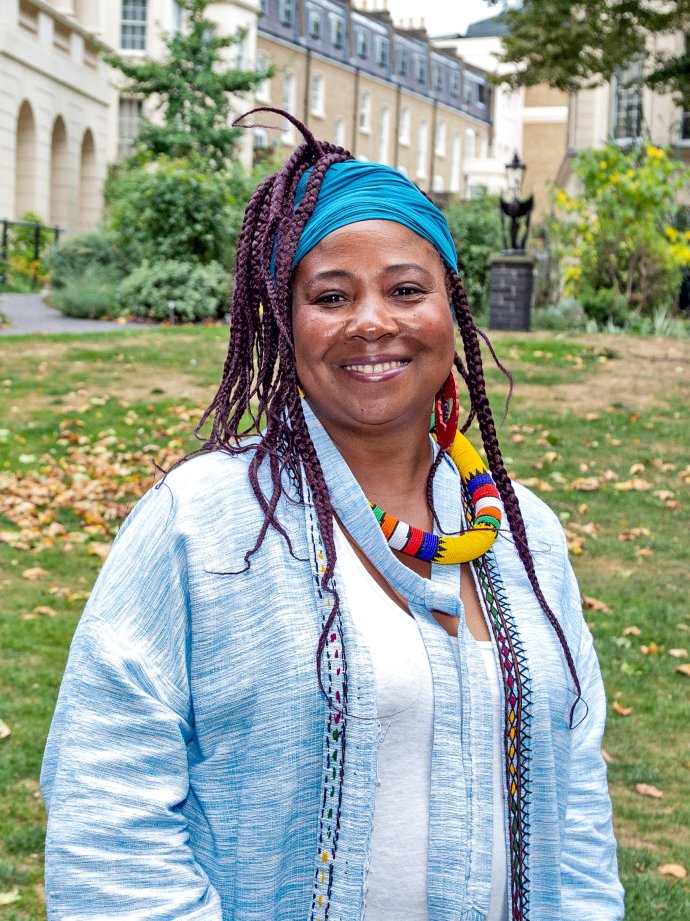 Dorcas Gwata
Nurse, global health specialist and RSTMH Policy Adviser
Dorcas Gwata is a public health specialist working with young people and families affected by gang culture in London, as well as an experienced global mental health specialist working across Sub-Sahara Africa with special interests in gender violence, substance misuse, common mental health disorders, non-communicable diseases, migration, cross-cultural psychiatry and youth health. Dorcas is also a visiting Lecturer at LSHTM and Kings College London and has an MSc in Public Health from LSHTM.
Her current research explores the links between youth violence, inequalities and mental health for minority groups in London. She has carried out research on the Zimbabwean Friendship Bench model and she used her learnings to inform her work with young people and families involved in gangs in London.
>Dorcas is a Mental Health Advisor at THET and also mentors young graduates, being passionate about supporting more women of colour in leadership. Dorcas is a Mary Seacole Leadership Awardee and was recently awarded the International Human Rights Award by the University of Surrey.