Kigali Summit on Malaria and Neglected Tropical Diseases announced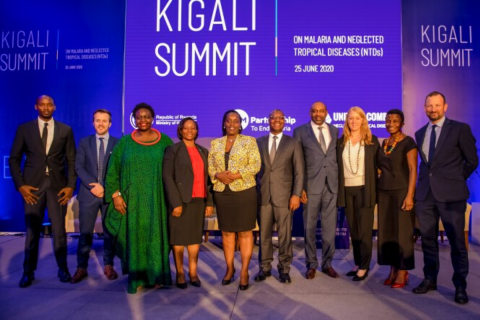 Today, the Government of Rwanda announced the Kigali Summit on Malaria and Neglected Tropical Diseases (NTDs), which will take place in the Rwandan capital on 25 June this year.
This announcement comes just days before the first World NTD Day on 30 January. Along with 250 other partners, RSTMH is happy to be part of this day, which offers an opportunity to mobilise greater attention, action and investment on these neglected diseases that impact on millions of people around the world.
Bringing together NTDs and malaria
The Kigali Summit is a partnership between the RBM Partnership to End Malaria and Uniting to Combat NTDs and will be held on the eve of the Commonwealth Heads of Government Meeting (CHOGM).
It will be the first formal summit to bring united global attention and calls-to-action to ending these preventable diseases.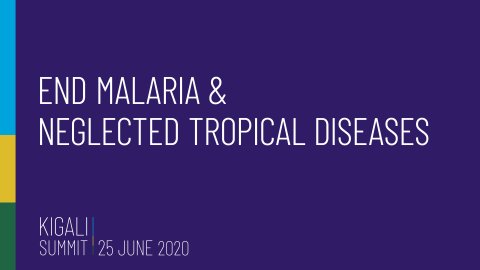 Tamar Ghosh, RSTMH CEO said of the announcement:
"It's encouraging that 2020 will be such an important year for the fight against NTDs and malaria. The meeting in Kigali will be a great opportunity for senior leaders to focus on these two crucial areas within our changing global context of climate change, inequality and globalisation.
"We recognise that progress has been made in both areas, but there remains much to do. RSTMH welcomes the chance to be involved in such an important event and hopes to contribute to the work needed to tackle these diseases that still impact so many neglected people and communities around the world."
A landmark year for NTDs
2020 will be a monumental year to set the global agenda for NTDs, with the release of WHO's NTD 2030 roadmap, which will set the vision and targets for the eradication, elimination and control of NTDs in line with the 2030 SDG targets. 
The Kigali Summit will call on global leaders to to deliver political commitments and to mobilise new financial commitments of US$1.5 billion to accelerate progress towards the total costs of delivering the WHO NTD 2030 Road Map and will build on the success of the 2012 London Declaration.
By coming together now, the two health communities aim to share knowledge and resources to accelerate progress towards global goals aimed at ending malaria and neglected tropical diseases within a generation. These diseases are united by the fact that they are diseases of inequity; they disproportionately affect women, children under five and people living in extreme poverty or remote communities.
The Summit will also look to recognise the leadership of endemic countries and generate new commitments of domestic and other resources to fight malaria, NTDs and help strengthen health systems, as well as galvanise private sector and government commitments.
Sign up to our newsletter for more updates
Partner events NTDs Malaria