Donald Mackay Medal
We have extended the deadline for our RSTMH Medals and Awards 2022 to 17:00 BST, 15 July 2022. Nominate here.
The Donald Mackay Medal is for outstanding work in tropical health, especially relating to improvements in the health of rural or urban workers in the tropics.
The Medal is for those at the mid stage in their career.
Eligibility and nominations
Nominations are now open.
Nominations are annual
The Medal is awarded in alternating years by the Royal Society of Tropical Medicine and Hygiene (even years) and by the American Society of Tropical Medicine & Hygiene (odd years)
Nominees should preferbaly be medically qualified, from anywhere in the world, but those in other disciplines are eligible
Nominees should have conducted outstanding work in tropical health, especially relating to improvements in the health of rural or urban workers in the tropics
Nominations should come from RSTMH members and Fellows ONLY
Nominees should be RSTMH members or Fellows ONLY
History and prize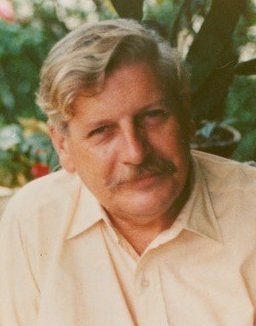 During his career, Dr Donald Mackay was a pioneer of early tropical medical care, particularly renowned for his work on improving the health of tea plantation workers in South Asia.
Dr Mackay was Chief Medical Officer of the Sylhet tea plantations of the James Finlay Company, originally established in Bengal in 1901. The Mackay medal is a living tribute to Donald's remarkable life and a commemoration of his lifelong promotion of UK-US collaboration in medical education and research.
Dr Mackay, who was Deputy Director of the Ross Institute at the London School of Hygiene & Tropical Medicine, died in 1981 after many years of outstanding work in tropical occupational health, especially on the tea plantations of South Asia. He was an outstanding physician, brilliant teacher, and a man of the greatest integrity and commitment.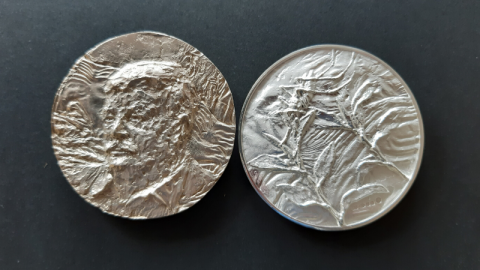 In the wake of Dr Mackay's death at age 61, his numerous admirers among his colleagues and friends in the UK and abroad contributed towards the Donald Mackay memorial fund. The fund was initially conceived to commemorate his life and work and to support medical education, training and research in plantation industries.
The criteria were ambitious: "innovative, practical, propagative, evaluable and designed so as not to absolve companies or governments of their responsibilities". This proved challenging at a time of economic downturn and slashed funding for tropical medicine, together with potential barriers posed by shifting attitudes regarding foreign projects in the developing nations.
These factors led to donor recommendations for a revised focus on recognition by a prize and lectureship of leading contributors to advances in tropical medicine whose work had advanced the original memorial fund goals.
The regulations for the medal and technical details were shepherded by Dr David Bradley and the first award was presented to Dr Ralph Henderson of the WHO at Cambridge University in July 1990.
The award is for outstanding work in tropical health, especially relating to improvements in the health of rural or urban workers in the tropics.
The medal, which is silver gilt, bears a likeness of Dr Mackay in profile on one side, and on the reverse is a representation of a mosquito with a background of tropical plants.
2020 Donald Mackay Medal recipient: Professor Eleni Aklillu
Eleni Aklillu is Professor in Tropical Pharmacology and research group leader at Karolinska Institutet, Stockholm, Sweden. She received a Bachelor of Pharmacy and MSc in Biochemistry from Addis Ababa University, and a PhD in molecular genetics from Karolinska Institutet.
Her research focuses on clinical pharmacology and pharmacogenetics with special emphasis on how to optimise treatment and/or prevention of HIV, tuberculosis, malaria, and neglected tropical diseases. She investigated impacts of host-genetic factors, drug interactions, coinfections and comorbidities on drug safety and efficacy. Her research contributes to understanding treatment challenges and provide evidence-based recommendations to revise treatment guidelines and strategies.
She has received several major external research grants as principal investigator and trained 20 PhD students from sub-Saharan Africa and she has co-authored 130 peer-reviewed publications.
I am truly honoured and delighted to receive the 2020 Donald Mackay Medal. It is the result of our extensive clinical pharmacology research on the treatment of HIV, tuberculosis, malaria, and various neglected tropical diseases. It is encouraging and overwhelming to have my work recognised in this way, and I would like to acknowledge the hard work of everyone in my research group and my collaborators in Ethiopia, Kenya, Tanzania, Rwanda, Uganda, and Sweden during the last two decades"

Professor Eleni Aklillu
Aklillu is a member of the Swedish research council committee for development research, a fellow of Royal College of Physicians Edinburgh and the African Academy of Sciences, and a former member of Strategic Advisory Committee for European and Developing Countries Clinical Trials Partnership (EDCTP).