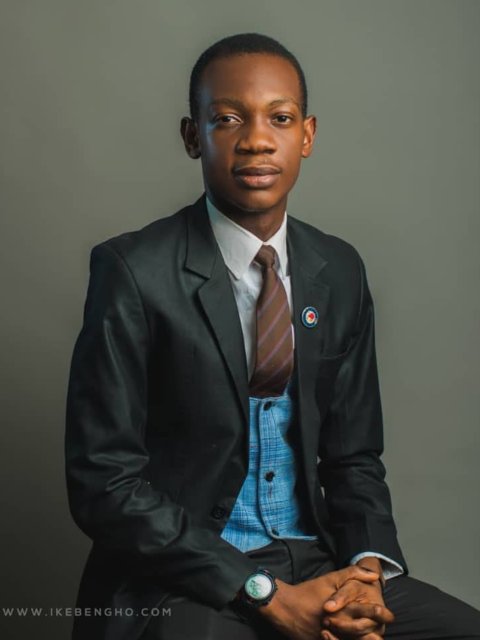 Medical Student, RSTMH Student Ambassador
I am Boluwatife Aderounmu, a medical student at the University of Ibadan, Nigeria with a keen interest in global health and tropical medicine.
The University of Ibadan is the first University in Nigeria with the mission to expand the frontiers of knowledge through provision of excellent conditions for learning and research. The history and influence of the University of Ibadan have made it one of the most prestigious universities in Africa. It is currently ranked as the best medical school in Sub-Saharan Africa.
Nigeria is the most populous country and the largest economy in Africa. However, it is faced with the burden of infectious diseases and NTDs. The situation is worsened by poor access to affordable and quality healthcare but all of these could be solved with the implementation of sustainable health policies and solutions.
My ultimate goal is to be on the frontline improving the health systems of developing countries through planning and implementing sustainable solutions tailored to the unique challenges facing the health system of each country.
I have served as an Executive of the University of Ibadan Medical Students' Association (UIMSA) for more than four years. Being awarded the Best Executive Award for two consecutively tenures is one of the milestones in my leadership career so far. Currently, I am the President of UIMSA where I have coordinated and organized several innovative projects that improved the academic and social welfare of medical students. One of these is securing an annual $1000 research price for University of Ibadan medical students, from university alumni.
I have also published a health magazine which made the concept of universal health coverage, health insurance, infectious diseases, medical education amongst others more understandable to health professionals and the general public.
I became an RSTMH Student Ambassador to increase the awareness of the activities and opportunities RSTMH provides for students who are passionate about infectious diseases and tropical medicine.
The COVID-19 pandemic provided me with the opportunity me to explore my creative side. Now, creating animations is my hobby.