New programme "Access to Health: Global Challenges" explores the changing face of global health in an interconnected world
In partnership with ITN Productions Industry News, RSTMH has co-produced a news and current affairs-style programme "Access to Health: Global Challenges" exploring the critical global threats from tropical disease and the significant medical developments being made to improve global health.
"Access to Health: Global Challenges"
Exploring the threat of disease around the world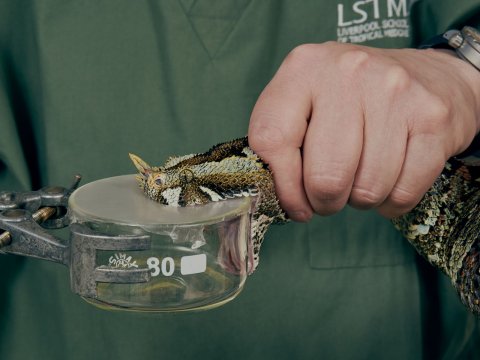 Our world is constantly evolving at an unprecedented rate and so too are diseases around the world.
Social, economic and environmental factors are bringing a myriad of changes to human health. From neglected tropical diseases and emerging diseases, to the migration of diseases associated with climate change and population movement, "Access to Health: Global Challenges," explores the real threat diseases pose to humanity now and in the future.
Focus on communities working to prevent disea
With the poorest communities struggling the most to access treatment, both geographically and financially, the programme highlights the work being done in communities to educate about and prevent disease, champions RSTMH's sustained drive towards controlling, eliminating and eradicating disease globally, and looks at the work being done to find new treatments and diagnostics to diseases that continue to challenge us.
Presented by UK news presenter Natasha Kaplinsky, OBE, ITN Productions Industry News' global network of leading reporters uncover the latest scientific developments from those at the frontline of change, from the latest innovations in the race to eradicate malaria to tackling the rise of non-communicable diseases in the Caribbean.
Launch at ECTMIH 2019 in Liverpool 
"Access to Health: Global Challenges" launches at the 11th European Congress on Tropical Medicine and International Health (ECTMIH 2019) at the ACC in Liverpool on 16 September 2019.
"2019 marks the twenty-fifth year of the European Congress, of which RSTMH is this year's proud host. It's an important landmark and a great opportunity to reflect on how much progress has been made in the last quarter of a century in terms of investigation, innovation and implementation."It also provides a chance to consider what we can expect from the next 25 years for tropical medicine and global health."

Tamar Ghosh

RSTMH CEO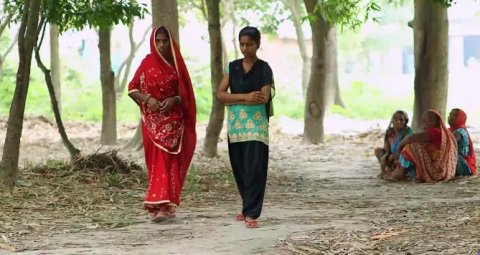 "We're really excited by the opportunity to work with RSTMH to create a great programme that highlights the vast inequalities in healthcare across the world and the pioneering scientific developments that aim to improve health outcomes for those who need it most. We hope the programme will be positive, enlightening, inclusive and will drive impact."

Vicki Clubley

Head of ITN Productions Industry News
A showcase for partners' work around the world
The programme features key industry interviews and news-style reports on tackling the stigma of leprosy in India and the growing concern of snakebite as a neglected tropical disease, along with sponsored editorial profiles from the following leading organisations which showcase the vital work being done to create a safer future for all.
The partners featured in "Access to Health: Glolbal Challenges" are:
Encephalitis Society
The Foundation for Innovative New Diagnostics (FIND)
International Development Research Centre
IVCC
Medicines for Malaria Venture
Nomad Travel
Sanofi
SightSavers
University of Utah School of Medicine
Valneva UK Ltd