Wellcome launches £80 million programme to tackle snakebite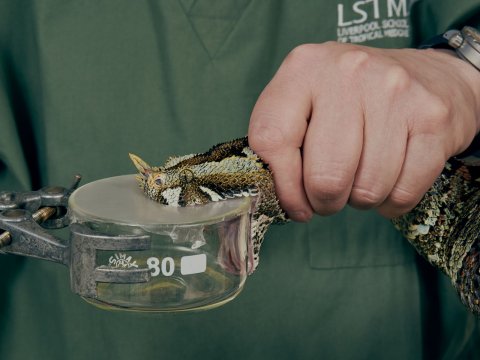 Today, Wellcome has announced an ambitious new £80 million programme to transform the way snakebite treatments are researched and delivered, to make them better, safer and more accessible for all.
Arguably the world's biggest hidden health crisis, snakebites kill between 81,000 and 138,000 people every year. The burden of death and disability is greater than any other neglected tropical disease and equal to that of prostate or cervical cancer.
Another 400,000 people suffer life-changing injuries such as amputations. The worst affected are from the world's poorest communities in rural Africa, Asia and South America.
Professor Mike Turner, Wellcome's Director of Science, said: "Snakebite is – or should be – a treatable condition. With access to the right antivenom there is a high chance of survival. While people will always be bitten by venomous snakes, there is no reason so many should die."
"Treatment has progressed little in the last century, and is too rarely accessible, safe and effective in the places where it is needed the most. It's an incredibly challenging issue – there has been almost no investment in snakebite research over the last decade – but it's also one that is solvable with support from WHO, national governments, industry and other funders."
Raising awareness of snakebite within the global community
Over the last year, RSTMH, along with Wellcome and other partners, has been involved in a global effort to raise awareness of the issue of snakebite.
On 19 September 2018, we helped lead a global coalition to launch the first-ever International Snakebite Awareness Day.
As part of the day, we called on national governments, health agencies, pharmaceutical companies and non-governmental organisations to acknowledge snakebite as a global health issue, as well as launching a film on the impact of snakebite with the help Dr Nick Casewell and Dr Robert Harrison from the Liverpool School of Tropical Medicine.
The second International Snakebite Awareness Day will take place on 19 September 2019 at the 11th European Congress on Tropical Medicine and International Health (ECTMIH 2019) in Liverpool and will involve a workshop with snakebite experts, voices from affected communities and abstracts on the topic, among other activities.
WHO snakebite strategy
The news of Wellcome's programme comes ahead of the World Health Organization publishing its first snakebite strategy on 23 May, which seeks to halve death and disability from snakebite by 2030.
There is a global antivenom crisis; the world produces less than half of the antivenom it needs. In some regions much of that may not work – in Africa up to 90% is thought to be ineffective – and it is often not available or affordable to the people who need it most.
Antivenoms are made by injecting horses with venom – a 19th century technology with no common production, safety or efficacy standards and high risks of contamination and adverse reactions. These risks mean victims must be treated in hospital, far from the rural settings of most bites, and often too late to save lives and limbs.
Despite these challenges, there has been remarkably little research into snakebites, only an estimated £30m was invested in 2008-2017.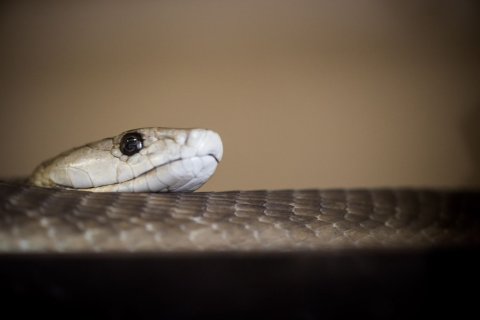 Existing technologies have not been applied to deliver better and safer treatments, and emerging technologies that could deliver a new generation of therapies are not being advanced.
Tamar Ghosh, RSTMH Chief Executive said:
"This is a landmark moment for the issue of snakebite, that has been, up until now, considered one of the most neglected of the neglected tropical diseases. Like many of these diseases the routes to combat the issue include a combination of improved drugs, diagnostics, public health and awareness raising, and, importantly, community engagement.
"Wellcome's investment in treatment for a disease which affects up to an estimated 5.4 million people a year will make a huge difference; directly and by shining an even brighter light on the problem."
Snakebite as a global health priority
Over the next seven years, Wellcome aims to:
Bring antivenom production into the 21st century – working with producers to make antivenoms better, safer and cheaper, and helping build a regulatory system that gets more effective products to patients more rapidly.
Develop innovative new treatments and generate an evidence base for which treatments work and why, through a clinical trials network. Encourage further funding by reducing the regulatory barriers that hinder investment.
Build and sustain snakebite as a global health priority by gathering more evidence on prevalence and economic cost to help integrate treatments into health systems and to create a more robust and resilient market.
With prompt access to the right antivenom, even those bitten by the deadliest snakes, should have a good chance of survival. This announcement marks a huge step in the right direction to ensuring those affected have access to the treatment they need.
Sign up to our newsletter for more updates