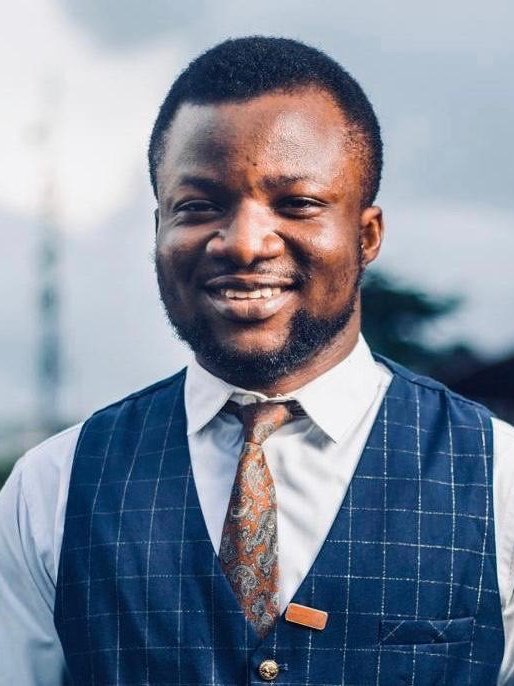 Dawodu Oluwananumi
Student Ambassador
Dawodu Oluwananumi is 500 Level Medical student of Lagos State University College of Medicine Ikeja. He is an award winning social entrepreneur, a recipient of the 2021 Princess Diana Award of Wales, United Kingdom - the most prestigious award/accolade for a young person in humanitarian service for his work at Health Drive Nigeria focused on SDG3 (Good Health and Well being) while providing free screening and subsidized vaccination for people at different socioeconomic status as the Research Director of Health Drive Nigeria.
He was appointed a student Ambassador for the Royal Society of Tropical Medicine and Hygiene United Kingdom following his budding interest in research and tropical diseases. He received the 2020 SME100 Africa 25under25 Most Enterprising Young Nigerian Award in the Health and Skincare category as a testament of his infatigable efforts towards vaccine preventable disease awareness, advocacy and eradication.
He is a currently serving as the District Medical Director and Chairman disease prevention project Rotaract District 9110 Nigeria, having served as the past president Rotaract Club of Lasucom 2020-2021 Rotary Opens Opportunities year, Past Vice- President 2019-2020 Rotary Connect year and Assistant Director of Academics 2018-2019 Be The Inspiration Rotary year.
Dawodu Oluwananumi was selected to receive a scholarship as one of the 50 young change leaders by Pfizer Inc. out of over 3,000 applicants to attend the One Young World Summit from 22nd -25th July, 2021 virtually which was held in Munich, Germany. In March 2020, he served as the Lead Case Manager for Covid-19 at the Call center for Lagos State Ministry of Health at Contact Solution Centre where he worked alongside front liners to deliver seamless and relevant information to avoid the spread of COVID-19 pandemic through a toll free line 08000CORONA. He supervised a team of 20 call agents who received over 1,000 calls daily from residents of Lagos state as regards the Covid-19 pandemic attack thereby reaching over 7,000 residents weekly.
Dawodu is a recipient of Peace First grant award 2019-2021 and The Pollination Project Covid-19 grant award 2020 while serving as the Campus Director of Millennium Campus Network in conjunction with United Nations Academic impact in 2019. He is committed to ensuring sustainable healthcare through social development with Health Drive Nigeria a nonprofit organization focused on reducing the prevalence of Hepatitis B virus and other liver diseases while he looks forward to developing a mobile application to track vaccination exercises.