In memoriam: Professor Tsutomu Takeuchi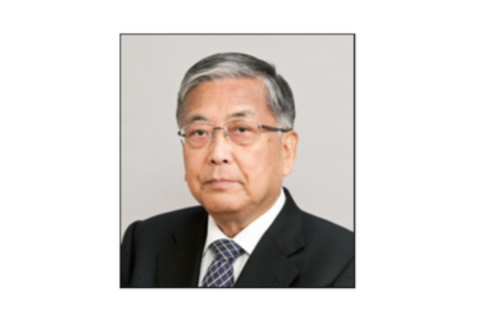 Obituary by Professor Donald Bundy, Professor of Epidemiology and Development at the London School of Hygiene and Tropical Medicine, and fellow and committee member of the Royal Society of Tropical Medicine and Hygiene. Professor Bundy was a regular visitor to Japan during the development and roll out of the original Hashimoto Initiative and its subsequent evolutions.
It is with great sadness that I share the news of the death on 20 March 2018 of Professor Tsutomu Takeuchi – physician, parasitologist and Professor Emeritus at Keio University.
Professor Takeuchi made a major contribution to the development of contemporary tropical medicine research in Japan and has for the last several decades been one of the most influential figures in helping strengthen the Japanese contribution to global health policy.
Influential work in international public health
In the world of tropical medicine, Professor Takeuchi is probably best known for his work on malaria and intestinal protozoa. But it was his work behind the scenes in international public health that has been most influential in saving and improving lives.
His obituary from WHO rightly states that his "passion for the control of parasitic diseases led to the birth of the global momentum for elimination and control of neglected tropical diseases as diseases of poverty".
This momentum started in the mid-1990s, when many public health parasitologists worldwide were bemused to receive a visit from Professor Takeuchi, usually accompanied by a senior civil servant, to discuss a potential new initiative from the Japanese government to address some of the most prevalent infectious diseases of developing nations.
All became clear in 1997 when the then Prime Minister of Japan, Ryutaro Hashimoto, introduced what became known as the Hashimoto Initiative for Global Parasite Control at the G7 Summit.
Vision to tackle neglected tropical diseases
This was a vision to bring together rich countries to tackle the parasitological scourges on people living in poverty around the world. Its origins lay in the Japanese experience of rebuilding their own nation after World War II.
Many in Japan and elsewhere recognise that an important contributor to their recovery was the domestic public health programmes which effectively eliminated soil-transmitted helminths, lymphatic filariasis, malaria and schistosomiasis.
The Hashimoto Initiative, with wise counsel and unstinting commitment from Professor Takeuchi, sought to help the poorest countries in the world, who were still afflicted by these same diseases, in order to emulate the Japanese success story.
While there had long been international support for addressing diseases such as malaria, Professor Takeuchi was one of the first to raise awareness at the highest policy level of neglected tropical diseases, especially the most prevalent, such as soil-transmitted helminths, the impact of which are more developmental than clinical, and more on morbidity than on mortality.
Japan hosted the G8 in the 2000s and Professor Takeuchi's continued support and enthusiasm led to the Government of Japan making further commitments to infectious disease control through the 2000 Okinawa Infectious Disease Initiative and the 2008 Tokyo Framework for Action on Global Health.
Instrumental in launch of WHO's Department of Control of NTDs
The WHO obituary further states that this "was instrumental in the eventual launch of the Department of Control of Neglected Tropical Diseases in WHO in 2005". Among the many parents of the NTD era, Professor Takeuchi was one of the earliest and most influential.
Professor Takeuchi helped create a whole new generation of researchers and practitioners in tropical public health. At home in Japan, he led the Japanese Society of Parasitology and the Japanese Society of Tropical Medicine. He was also Director of the Institute of Tropical Medicine at Nagasaki University.
As an advisor to the Japan International Cooperation Agency (JICA), he helped support the creation of centres of excellence in parasitic disease research and control in Kenya, Ghana and Thailand, and helped provide new opportunities for scientists and clinicians in many other countries across the world.
Among other positions outside Japan, he was a visiting fellow in the US National Institute of Health (NIH) and board member of the Partnership for Child Development at Imperial College London.
Extraordinary ambassador for Japan
For all his influence and wisdom, many people will remember Professor Takeuchi for his warmth and humbleness. He never missed an opportunity to promote young people and to help others to the advantages that he had enjoyed.
In a respite from battling his ongoing health issues, Professor Takeuchi recently invited a few of us to visit Kyoto, where, alongside discussions on global health, he introduced us to some of the most important Shinto and Buddhist sites in Japan, and to the culture he loved.
He was an extraordinary ambassador for Japan and a good friend of many.
His work has contributed directly to better lives for hundreds of millions of people across the world.
Takeuchi-san, you will be missed.