Professor David Molyneux announced as Editor-in-Chief of International Health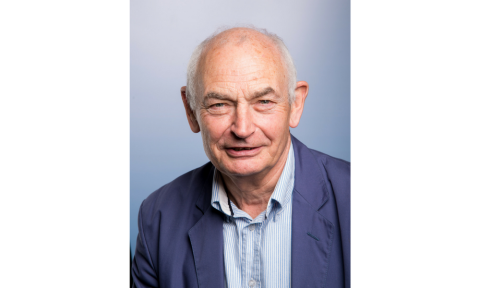 The Royal Society of Tropical Medicine and Hygiene (RSTMH) has announced Professor David Molyneux, Emeritus Professor and Senior Professorial Fellow and neglected tropical diseases lead at the Liverpool School of Tropical Medicine, as the Editor-in-Chief of our journal, International Health.
Jon Wilkinson, RSTMH's Managing Editor, says:
"Professor Molyneux holds a distinguished position in the global health community and we're excited to welcome him as Editor-in-Chief of International Health. Having contributed to the original launch and development of the journal, we know that Professor Molyneux is the perfect choice for this role, and that his enthusiastic approach will ensure that International Health has a strong voice on the key issues in global health."
Influential advocate in the fight against neglected tropical diseases
During his career, Professor Molyneux has held a number of posts, including Director of the Liverpool School of Tropical Medicine (1991-2000) and Professor of Tropical Health Sciences of The University of Liverpool. Since April 2015, Professor Molyneux has been leading the Liverpool School of Tropical Medicine Neglected Tropical Diseases (LSTM NTDs) crosscutting theme and is responsible for advocating the importance of tackling NTDs.
He is a member of WHO's Expert Panel on Parasitic Diseases and has worked with WHO on many parasitic and vector borne infections over several decades.
Professor Molyneux says:
"I am delighted to have been asked to be Editor-in-Chief of International Health and will be privileged to play a parallel and synergistic role with Professor Sir Brian Greenwood (Editor-in-Chief of Transactions, RSTMH's journal first published since 1908) in promoting and developing the RSTMH journals – a major face of the Society to our members and supporters throughout the world.

"In 2007, the centenary year of the Society, we started to consider the development of a new journal to reflect the changes taking place in our field. It was recognised that the traditional core topics covered by Transactions did not reflect the emerging global health agenda and its challenges. These discussions eventually resulted in the launch of International Health.

"These challenges have indeed become even more evident since 2007, driven by geopolitical events and environmental change. International Health provides the Society the platform to address the many diverse health issues which confront poor populations."
Dedicated home for global health research and discussion
International Health was launched in September 2009 as a dedicated home for global health research and discussion. Its scope includes the social and economic aspects of communicable and non-communicable diseases, health systems research, policy and implementation, the evaluation of disease control programmes and healthcare delivery solutions.
The journal regularly publishes themed collections of articles through special issues, supplements and articles series. Most recently, the supplement "Onchocerciasis: The Beginning of the End", was published in March 2018 in partnership with the Mectizan Donation Program.
Tamar Ghosh, RSTMH Chief Executive, says:
"Professor Molyneux has made a huge contribution to the field of global health, which has been recognised by RSTMH. As early as 1987, he was awarded the Chalmers Medal of the Society, in 2007 the Mackay Medal and in 2013 the Manson Medal, the Society's highest award. Professor Molyneux has also served as RSTMH President and Vice-President, so we are very pleased to further strengthen our long-standing partnership."
Professor Molyneux has published over 400 peer-reviewed papers, including numerous articles in RSTMH's journals, as well as a textbook on trypanosomes and leishmania and the Control of Human Parasitic Diseases. Over the last decade he has been at the forefront of progressing the neglected tropical disease agenda.
Reflection of RSTMH's commitment to tropical medicine
Of the emerging issues in global health, such as climate change and non-communicable diseases among others, Professor Molyneux says:
"As Editor-in-Chief, I will seek to place these issues into a policy context to inform the expanding interest in wider health problems of the tropics at a time when the Sustainable Development Goals provide us with aspirational targets aimed to improve the well-being of the less fortunate, thus reflecting the Society's commitment to tropical medicine in its broadest sense."
Dr Simon Cathcart, RSTMH President, says:
"We are delighted to have David Molyneux take up the position of first Editor-in-Chief of International Health. I have no doubt that he has the necessary experience and intellectual rigour to make great improvements to the journal and take it to new heights."