My journey with RSTMH towards the effective control of sleeping sickness vectors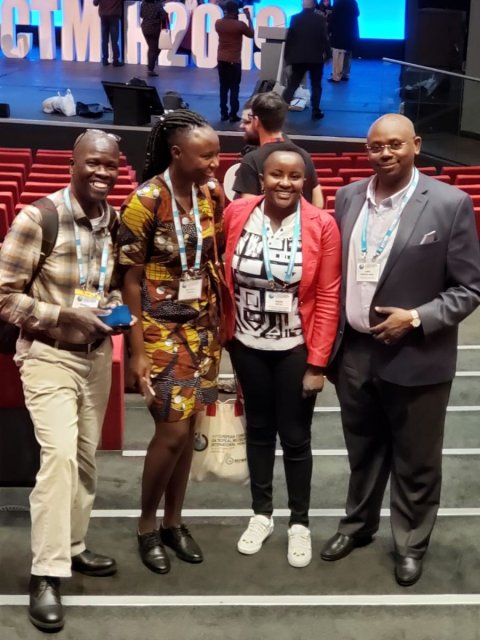 The genesis…
Research and entomology have slowly but surely become a huge part of my life. When I was younger, my friends and I would often trap butterflies and grasshoppers in our backyards with nets to inspect them.
This zeal then led to an internship at the Kenyan National Museum under the Entomology department. During this time, I learnt the various insects that are of economic importance in Kenya and this aroused my interest in medical entomology.
After this, I enrolled for a master's degree in Kenyatta University and for two years I have been based at the International Centre of Insect Physiology and Ecology (icipe). So far, my experience has been impeccable as I have taken part in cutting edge science with a burning desire to reduce disease burdens throughout our communities.
Joining the league…
I became an RSTMH member as I applied for the 11th European Congress on Tropical Medicine and International Health (ECTMIH) organised by RSTMH. The RSTMH Student Ambassador in Kenya circulated an email that called for abstracts submissions for the Congress. I did some research on the previous meetings and realised this was an unparalleled opportunity to present my research findings on a global platform to world-renowned experts in my line of work, as well as to the scientific and corporate world.
I felt humbled to have been accepted to take part in the meeting and was looking forward to networking with and learning from well-known experts from around the world who are tackling tropical diseases. This was also a chance to pitch my research ideas to people outside my team, which was a mind-boggling experience.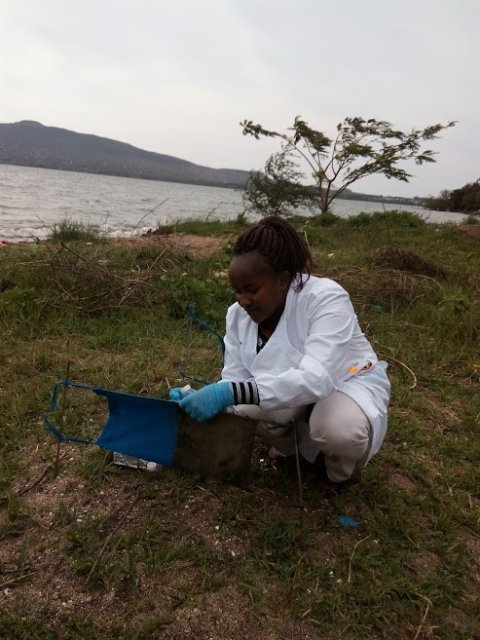 A leap of faith into the unknown...
Weeks after I became an RSTMH member, a newsletter popped into my inbox highlighting a list of seed grants for early career researchers. The process of applying for the grant was quite daunting, as was the wait to receive a response.
But in August, I received an acceptance letter indicating the award of a small grant to facilitate my proposed mini project. As an early career researcher, this was an awakening call to pursue research at a whole new level.
I recall that day vividly after Tamar Ghosh, the RSTMH CEO, sent out the email with the list of awardees with my name featured in it, I walked excitedly to my supervisor's office to tell him the good news.
The journey…
With this new opportunity, I plan and look forward to my return to where it all began. No other place but the beautiful shores of Lake Victoria in western Kenya, at a place called Mbita. The scenery makes all field adventures marvellous. Indeed, the lake and the vegetation act as a suitable breeding grounds for tsetse flies.
Briefly, during my master's degree I studied the potential of auto-disseminating the entomopathogen, Metarhizium anisopliae using fabric panels, against the major vector of African sleeping sickness (Glossina fuscipes).
As a follow-up study to this work, I plan to carry out several objectives with an aim to understand the diverse tsetse landing responses and behaviour when exposed to our modified fabric panels.
Results obtained from this study will facilitate a longitudinal study on fungal effects on wild tsetse populations. The data generated will act as a springboard towards more interesting studies, as well as a baseline for my doctoral degree.
More surprises at the East African Research in Progress (EARIP) conference…
Evidently, a lot of good things have been coming my way this year, starting from grant applications to attending conference. Shortly before my departure to ECTMIH this September, I received a travel grant to attend the EARIP conference in Tanzania. This is a conference for early career investigators to present their unpublished work.
Here my abstract was chosen for an oral presentation. The conference was a game-changing opportunity. During the speed mentoring session, aimed at helping young scientists' network with different experts in the sector, I felt challenged and thought of ways to impact science back home on neglected tropical diseases.
At the end of the conference, I was awarded the best presenter, which I not only considered an honour, but a manifestation of the work ethic instilled in me by my supervisors, Dr Michael Okal and Dr Daniel Masiga (icipe).
I am so grateful to be a member of RSTMH and I foresee great things in the future.
I would encourage other early career researchers from around the world to join the Society to enjoy these incredible opportunities and to join the rest of the RSTMH network in fighting tropical diseases and tackling global health issues.
sleeping sickness vector-borne