Report looks at vector-borne disease risk in Ukraine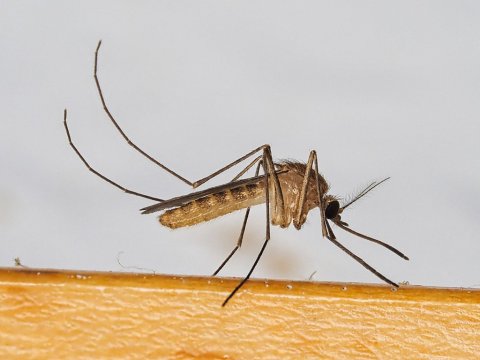 A situation report from Global Vector Hub has revealed the vector-born disease risk in Ukraine, which includes a moderate risk of Lyme borreliosis (LB) and tick-borne encephalitis (TBE).
The risk report, which says there is generally a low to moderate risk of vector-borne diseases, follows the large numbers of displaced people who are seeking shelter within Ukraine or in nearby countries as a result of Russian military aggression.
The report, produced in partnership with Arctech Innovation and the London School of Hygiene and Tropical Medicine, reveals that risks include:
A risk of nuisance biting by ticks and mosquitoes in the coming months
A moderate risk of Lyme borreliosis (LB) and tick-borne encephalitis (TBE)
A very small risk of West Nile virus (WNV)
A negligible risk of other vector-borne diseases (VBDs), such as malaria or Crimean-Congo Haemorrhagic Fever (CCHF)
Professor James G Logan, Global Vector Hub Director, said: "This report summarises the risks posed by various vector-borne diseases, such as Lyme borreliosis and tick-borne encephalitis in Ukraine and neighbouring countries.
While the overall risk is generally low, this might change over the course of the coming months, depending on the climate and living conditions of members of the public and Ukrainian troops in the affected areas. It is therefore important to consider the provision of personal protection, such as repellents, and raise awareness of the potential risks before they become a serious health concern."

Professor James G Logan, Global Vector Hub Director
The situation report was prepared by searching published literature for information on vector-borne diseases (mainly Lyme borreliosis, tick-borne encephalitis, and West Nile virus) and their arthropod vectors (mainly ticks and mosquitoes) in Ukraine. It was combined with publicly available data from the European Centre for Disease Prevention and Control.
It provides recommendations on preventative measures, such as avoiding tick and insect bites, safe removal of ticks, use of repellents, and raising awareness of the problem in the general public and health professionals – including of the main symptoms to look out for.
It was produced by a team including Frederik Seelig, Partnerships Manager for the Global Vector Hub at LSHTM; Dr Robert Jones, Assistant Professor in Medical Entomology at LSHTM and Head of Social Impact at Arctech Innovation; Dr Alexandra Hiscox, Head of Social Impact at Arctech Innovation; and Prof James Logan, Professor in Medical Entomology at LSHTM, Director of GVH, CEO of Arctech Innovation.

VBDs in Ukraine
The COVID-19 pandemic continues to have a large impact on the health system and the population of Ukraine, while other infectious diseases are also a source of concern. Recent outbreaks of polio and measles have threatened child health, and the prevalence of HIV and tuberculosis/multidrug-resistant-TB are among the highest in Europe.
The situation report says that although, overall, the risk of VBDs is considered low, specific risk profiles depend on environmental conditions and living conditions of affected people. It recommends the avoidance of insect and tick bites.
The current estimated number of people impacted in Ukraine is 18 million, of which 6.7 million are internally displaced, and 2.7 million are fleeing abroad. The report says that displaced individuals spending more time outdoors and in temporary accommodation increases the risk of exposure to mosquitoes and ticks, some of which may be carrying pathogens that cause human disease.
It says that similarly, there will be increased risk to troops who are on the front line.
Although the overall risk is relatively low, this situation report is intended to provide information on the risk of arthropod-borne diseases and pests, and recommendations for prevention.