World Mosquito Day and Sir Ronald Ross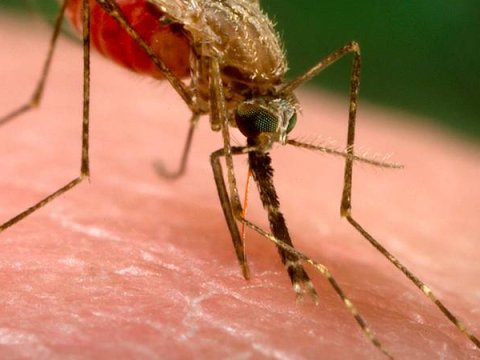 World Mosquito Day, observed annually on 20 August, is a commemoration of British doctor Sir Ronald Ross's discovery in 1897 that female mosquitoes transmit malaria between humans. On his discovery, he declared that 20 August should be, from then on, known as World Mosquito Day. As well as transmitting malaria, mosquitoes transmit Zika, dengue, West Nile virus, chikungunya, yellow fever, filariasis and many other diseases.
RSTMH's second President
Sir Ronald Ross (1857–1932) was President of RSTMH between 1909 and 1911 and one of our best-known members, having won the Nobel Prize in Physiology and Medicine in 1902.
In his Presidential address on the history of infectious diseases and sanitation, he said:
"To sum up then: the past has given us much regarding the theory of our subject, let us hope that the future will give us more regarding its practice.

Above all let us pray that our profession will shortly take, more determinedly than heretofore, its appointed place in the world as the army of humanity against disease."
Publications on malaria
The original definition of malaria came thanks to Charles Louis Alphonse Laveran, who first identified the Plasmodium parasite, and Sir Ronald Ross' 'beautiful discovery' of the Anopheles vector, in correspondence with Sir Patrick Manson, our first President.
Our journal, Transactions of the Royal Society of Tropical Medicine & Hygiene has had a rich history of publishing research dealing with diseases trasmitted by mosquitoes, including malaria.
This all started with Cropper's article on 'pernicious malaria' in the very first volume of Transactions in 1907-1908, when the Society was led by President Manson and Sir Ross was Vice-President.
Recent progress
Recent weeks have seen progress in tackling malaria.
A WWARN and Menzies School of Health Research analysis of 5,000 patients with P. vivax showed that revised primaquine and chloroquine dosing can lead to better results in malaria patients.
Meanwhile, tafenoquine has been approved by the US drug regulatory authorities. It is the first new antirelapse drug to be brought to market for over 60 years.
And just this week, research published in The Lancet has shown that a bed net designed to kill insecticide-resistant mosquitoes resulted in a 12% reduction in clinical malaria cases, compared with conventional bed nets. Thus, it could prevent millions of cases of malaria across sub-Saharan Africa.
Remaining challenges
Despite this progress, WHO's 2017 World Malaria Report made for sober reading:
In 2016, an estimated 216 million cases of malaria occurred worldwide, with 90% of these cases occurring in the WHO Africa Region.
In 2016, there were an estimated 445,000 malaria deaths worldwide, with 91% of these deaths occurring in Africa.
In 2016 approximately 80% of all deaths in 2016 occurred in 15 countries, all of which are in the WHO African Region, except for India.
Nigeria, Democratic Republic of the Congo, Burkina Faso and India accounted for 58% of all malaria deaths globally.
Celebrating Ross's work
To mark World Mosquito Day, we are sharing some of Sir Ronald Ross's papers published in our journal on yellow fever and malaria among other things.
Yellow fever in the old world, published July 1911
An interim report on the treatment of malaria, published March 1918
Some enumerative studies on malaria, blackwater fever, and sleeping sickness, published March 1911