Some glimmers of hope in a difficult year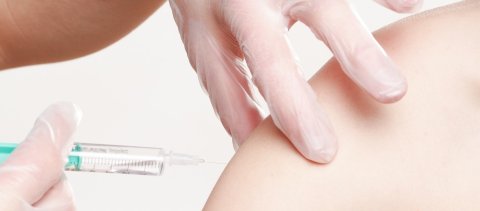 The coronavirus crisis this year has highlighted stark inequalities in healthcare and has demonstrated what our community already knows – that global healthcare challenges affect all of us and need collective action.
As 2020 draws to a close, we wanted to share some highlights and thank-yous – despite the challenges we have faced.
In the New Year, we look forward to the time when an accessible, affordable and practical COVID-19 vaccine is available to everyone across the world.
Thank you to all our members!
It seems fitting to start by saying a huge thank you to all our members in what has been an extremely difficult year.
We know that many of you are facing huge challenges as you continue to work through obstacles such as economic and political instability, lockdowns and reductions of income, as well as dealing with physical and mental health concerns. Without your time and effort, we would not be able to achieve what we do.
We would also like to welcome our new members who have joined us this year. In 2021, we hope to bring you even more opportunities and useful benefits, so please look out for more details on these.
A new look in front of, and behind the scenes
2020 was a busy year in terms of renewing and reviewing the ways in which we work. As I'm sure you will have noticed, we have relaunched the RSTMH website, as well as launched a new platform: grow.
grow is a collaboration between RSTMH and Manta Ray Media which matches people's interests with opportunities in global health, including jobs, courses, grants, scholarships, PhDs and placements.
We also launched a new database, which helps us deliver our activities more efficiently and supports better communication with our networks. This, alongside our redesigned website, means that we can offer our members a better experience when accessing their online accounts and membership renewals.
We were also able to launch the members online directory this year, allowing our members to network with people from all over the world easily and securely.
Addressed key issues in global health
In line with our strategic areas, we have worked with our Policy and Advocacy Committee and Policy Advisers to develop the Society's position on our areas of priority, including One Health, drug resistant infections and NTDs. These will be launched early next year and available for comment.
This year has reminded us of the ongoing injustice of inequity – in health and beyond. RSTMH has been looking at two areas of work related to this: conducting a review of our historic links to colonialism and reviewing our current strategy to improve our work on diversity and inclusion.
Expanded our networks like never before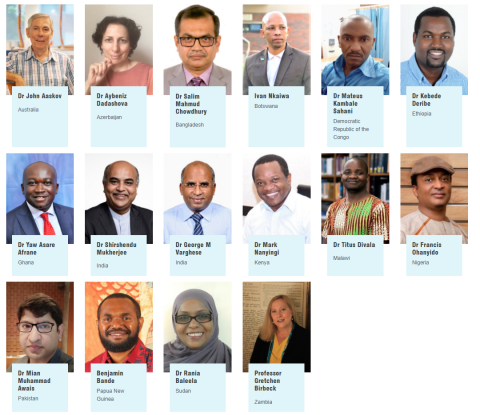 This year, it's been great to see how our network of Country Ambassadors and Student Ambassadors around the world has broadened and developed; from the breadth of disciplines, they work in, to the range of countries they represent, their impact is huge, and we truly appreciate all they do.
This year our Student Ambassadors – despite significant change and disruptions to their education – have taken an active role in promoting RSTMH, by facilitating research, sharing knowledge and driving impact.
They have written blogs, hosted virtual events, won awards and grants, and even created animated videos to promote our work. Our Student Ambassadors are the emerging leaders in tropical medicine and global health, and we would like to say a profound socially distanced thank you to them all for their incredible work.
We have also grown our network of Country Ambassadors this year, bringing our current team to 16 across all regions of the world. They have been working hard to help us understand how COVID-19 has been affecting their countries and networks, and also disseminating information about the Society so we can support more of their peers and colleagues.
We look forward to welcoming more Country Ambassadors to our network in 2021, and hearing from them about how we can better deliver our work and bring change through policy, funding, research and awareness actions.
As well as our networks of Ambassadors around the world, we have also strengthened our partnerships this year. We partnered with the WHO ahead of the launch of the NTDs roadmap to 2030 to commission a series of blogs about NTDs successes and progress over the last decade.
We also worked with the NTD Modelling Consortium to showcase their mathematical modelling analysis on how NTD programmes could be impacted by the interruption of interventions caused by COVID-19.
Our meetings went virtual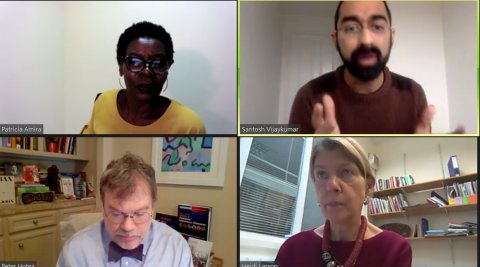 As with a lot of things in 2020, our meetings went fully online, for the first time ever.
Our Annual Meeting, which took place in October, had its largest attendance for some years. We had 200 attendees from 27 different countries with speakers from institutions around the world including China CDC, Universidad Peruana Cayetano Heredia in Peru, Nigeria CDC, National Institute of Allergy and Infectious Diseases in the US, and LSHTM and LSTM from the UK.
We were able to expand Research in Progress to a global audience of early career researchers who took part in mentoring sessions and presented their unpublished research. We also hosted webinars for our mid-term strategy review and Presidential address, and on COVID-19 and leprosy. We also hosted partner events with Health Professionals for Global Health and the NTD modelling consortium.
Although we missed seeing you all in person, hosting virtual meetings has opened up access to many of our members and people across our networks, who were not always able to travel. This is something we will take forward as we start to host in person meetings again when it is safe to do so.
Another record-breaking year for small grants
We are thrilled that we were able to award 124 small grants to early career researchers across the world – this is almost eight times as many grants as two years ago.
As well as awarding a record-breaking number of grants, we also received more applications than ever before: 932 in total. The huge success of our small grants programme this year is mainly due to our partnerships with DHSC/NIHR, Wellcome Trust, the Hamish Ogston Foundation and ITI.
We are also starting to see the impact of our grants on the careers of our awardees.
Dominique Mieguim Ngninpogni, from Cameroon who received a grant in 2018, said: "The RSTMH grant really furthered my career. When I add it to my CV, it gives more credit in front of potential employers, researchers and university professors."
A great year for supplements and special issues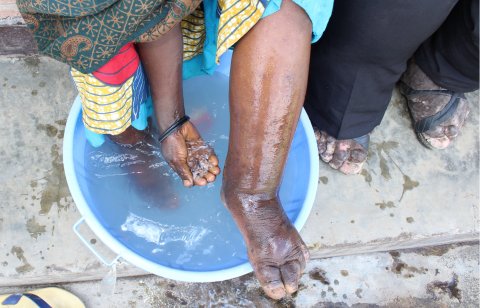 This year, International Health worked with GAELF partners to produce a supplement titled "Two decades of public health achievements in lymphatic filariasis (2000–2020): reflections, progress and future challenges" (December 2020). The journal also worked with expert guest editors to produce a special issue called "Spotlight on Global Health Research" (November 2020).
Transactions has worked with leading experts from the global health and tropical medicine community to produce four special issues covering podoconiosis (December 2020), "NTDs: The Next Decade" in partnership with WHO which will be launched in conjunction with the long-awaited NTDs roadmap in January 2021, COVID-19 interruptions to NTD programmes (release date early 2021) and mycetoma (release date early 2021).
We have also seen a record number of submissions across both journals, over 725 at the last count.
Recognising excellence across a number of fields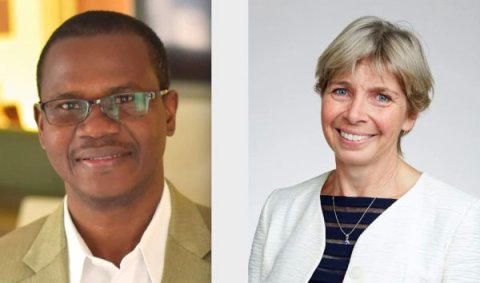 This year, we awarded the Emerging Leaders Award to Emmanuel Nene Odjidja.
Nene's work focuses on finding new ways of reducing the transmission of infectious diseases among pregnant women and improving child survival in sub-Saharan Africa. Through working and providing mentoring to local staff, he has improved the quality of global health research, particularly in humanitarian and fragile settings in sub-Sahara Africa.
We also jointly awarded the George Macdonald Medal to Professor Alex Ezeh and Professor Sarah Cleaveland.
Alex Ezeh is Dornsife Professor of Global Health at Drexel University. He set up and directs the Consortium for Advanced Research Training in Africa, a programme that seeks to strengthen doctoral training, research and faculty retention at African universities.
Professor Cleaveland is a zoologist and veterinarian who specialises in rabies. She is currently based at the University of Glasgow and leads a programme of One Health research with partners in East Africa.
We also awarded the Donald Mackay Medal is Eleni Aklillu, a Professor in Tropical Pharmacology and research group leader at Karolinska Institutet, Stockholm, Sweden. Professor Aklillu's research focuses on clinical pharmacology and pharmacogenetics with an emphasis on optimising treatment and/or prevention of HIV, tuberculosis, malaria, and neglected tropical diseases. The Chalmers Medal was awarded to Professor Katharina Kranzer.
The highlight of our medals and awards this year was the recognition of people working in the fields of One Health and policy, as well as clinical practice.
Our team has grown!
Last but not least, a highlight of this year has been the new people that we have welcomed to the RSTMH team and Board of Trustees.
Rowan Wilkinson and Gil Shalom both joined this summer as Team Assistant and Grants Manager, respectively.
We also announced a new President, Professor Gail Davey; President-elect, Professor Janet Hemingway; Honorary Treasurer, Tim Hazell and Trustees, Professors Jimmy Whitworth and Bridget Wills.
If you've made it this far...
This year has been challenging for many charities like us.
Though we have kept delivering our work as planned we have seen a drop in our income from some activities like our events. Now, more than ever, we believe our work to strengthen the careers of those in global health, particularly those just starting out who are the future leaders of the sector, is even more crucial, as we move through this pandemic.
To help us continue this work, however, we need your financial support.
From the RSTMH team – Adriana, Amelia, Claire, Emma, Gil, Rowan, Sarah and Tamar – and on behalf of the Board of Trustees, we wish you a wonderful festive season and look forward to working with you (and hopefully seeing you) in 2021.