RSTMH announces Dr Adrian Hopkins MBE as Chair of Scientific Committee of 2019 European Congress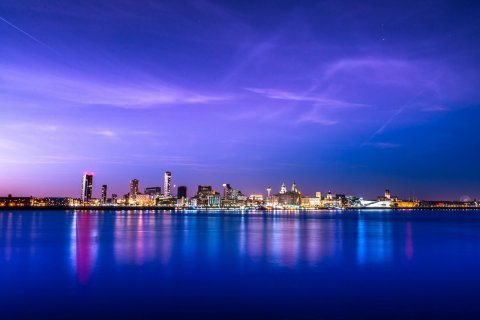 The Royal Society of Tropical Medicine and Hygiene (RSTMH) is pleased to announce Dr Adrian Hopkins MBE as the Chair of the Scientific Committee of the 11th European Congress on Tropical Medicine and International Health (ECTMIH).
RSTMH is hosting ECTMIH 2019, on behalf of the Federation of European Societies for Tropical Medicine and International Health (FESTMIH), of which RSTMH is a member.
ECTMIH will take place between 16 and 20 September 2019 in Liverpool, UK.
Registration will open this summer, please save the date
Dr Adrian Hopkins MBE, an ophthalmologist and expert in neglected tropical diseases, has decades of experience working across Africa delivering primary health care and ophthalmic services after completing his medical studies at St. Andrews University in Scotland in 1971.
From 2008-2016, he was Director of the Mectizan Donation Programme (MDP), which oversees the donation of the drug Mectizan for river blindness (onchocerciasis) and Mectizan and albendazole for lymphatic filariasis elimination in Africa. He is a long-standing member of RSTMH and has published several papers across our journals, International Health and Transactions.
Tamar Ghosh, RSTMH's CEO, says of the announcement:
"Dr Hopkins is perfect for the role of Chair of ECTMIH's Scientific Committee. He has a huge amount of experience, from being a practising clinician in the DRC, to understanding the pharmaceutical industry and managing one of the biggest and most effective private-public partnerships in global health through his directorship of the MDP".
Read Dr Hopkins' blog on progress towards the elimination of onchocerciasis
"The Chair of the Scientific Committee is crucial in identifying the most exciting and interesting areas of research and practice, thus ensuring the programme is of a high standard. Dr Hopkins has exactly the breadth of experience needed to ensure an event of the scale and importance of ECTMIH is successful and forward-looking in its programme."
The Committee's responsibilities also include deciding the number of scientific tracks and bringing together a balance of sectors, disciplines and experts from different regions, career stages and on a range of topics.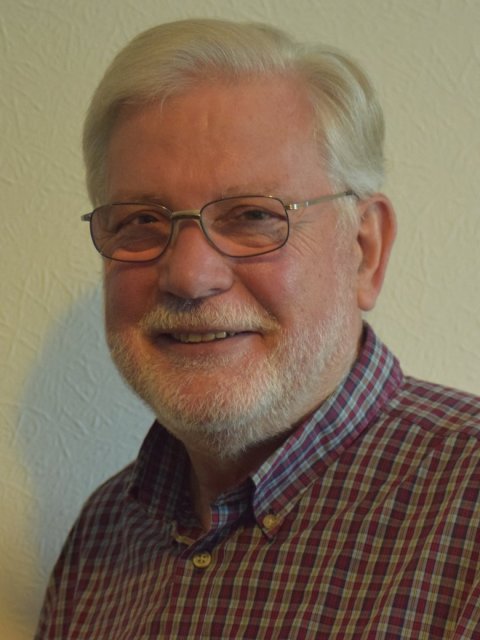 Every two years, ECTMIH convenes more than 1,500 researchers and professionals from across the world to share research and innovation in the field of tropical medicine and global health. Contacts are made, networks strengthened, and new partnerships are formed.
It also acts as a forum for reflection on the role of tropical medicine and global health and takes into account the biggest trends of the twenty-first century, such as human migration, the increase in non-communicable diseases and climate change.
Dr Hopkins says:
"2019 has specific significance for the global health and topical medicine community, as it will mark the twenty-fifth anniversary of FESTMIH. It is a great opportunity to reflect on how much progress has been made in the last quarter of a century and what we can expect from the next 25 years for tropical medicine and global health.

"I'm looking forward to making this the most creative and interactive ECTMIH yet. We're still in the early stages of planning, but we want to include traditional talks and research updates with debates and workshops that are interesting for all ages and career stages.

"I'm happy to be able to contribute to shaping the scientific programme of ECTMIH and bring some of my experience working as a technical advisor to governments, as well as within the not-for-profit sector."
Dr Hopkins has previously worked at the Central African Republic Ministry of Health for the National Programme for Onchocerciasis Control and Prevention of Blindness sponsored by the Christoffel-Blindenmission (CBM). He served on the Technical Consultative Committee of the African Programme for Onchocerciasis Control and for six years on the WHO Regional Programme Review Group for Lymphatic Filariasis Elimination in Africa.
He also served four years as chairperson of the NGDO coordination group for Onchocerciasis Elimination and is the past-Chair of the Global Alliance to Eliminate Lymphatic Filariasis. He has also been very involved in national planning and implementation of the WHO Vision 2020 programme to eliminate avoidable blindness.
RSTMH is hugely excited to have Dr Hopkins be a part of ECTMIH 2019 and we're looking forward to sharing more information with you in due course.